Garden Party

Small
Marquee Hire
BOUTIQUE SIZED MARQUEE HIRE. STRUCTURES TO NESTLE IN YOUR HERTFORDSHIRE GARDEN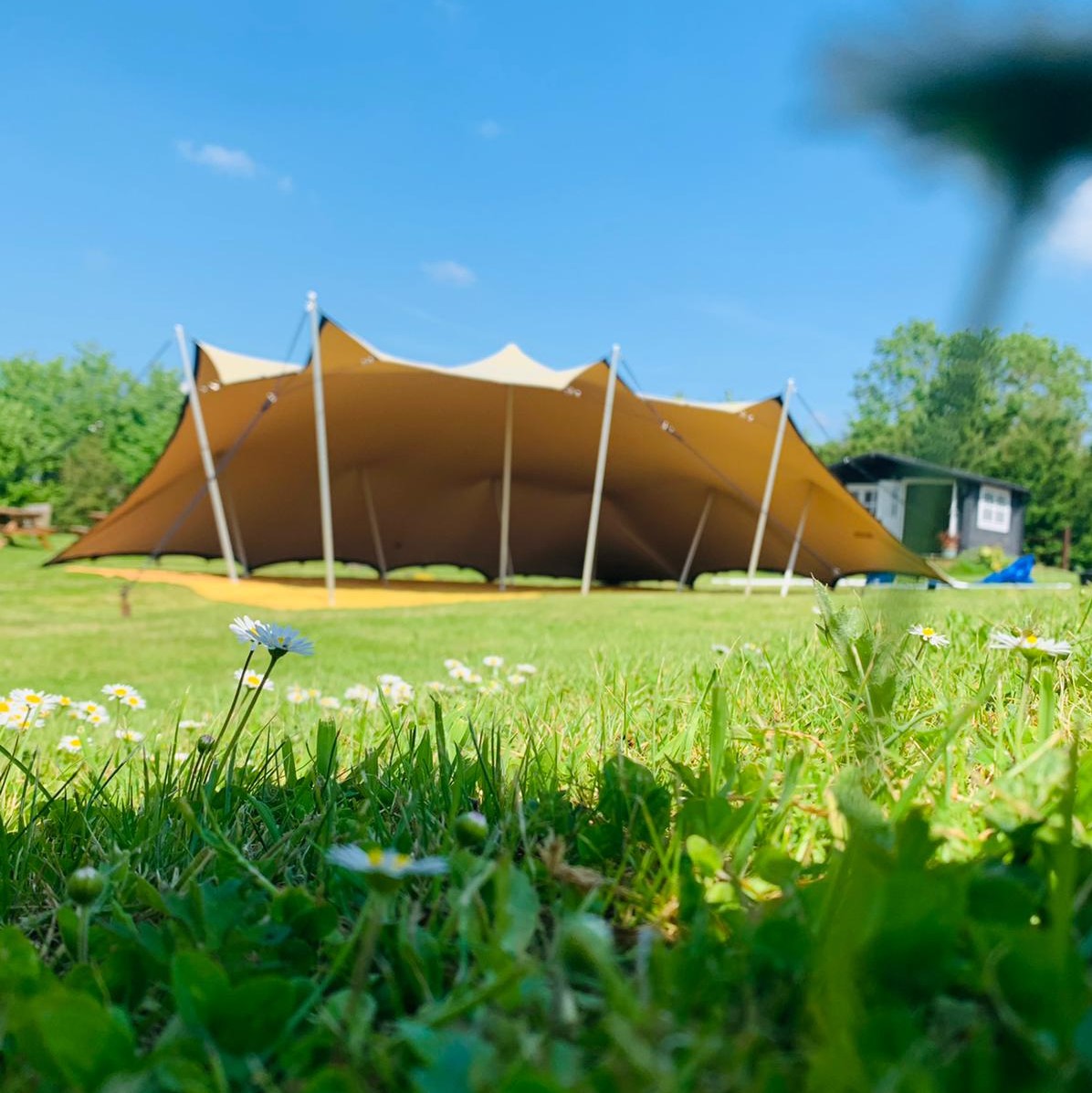 Turn your Hertfordshire garden into a glamorous event space
If you live in Hertfordshire and you're organising a party at home, there's no better way to make the most of your property than by taking the celebrations outside.
Our marquees can transform your back garden into a magical space, adding glamour and character to formal function and casual bbq alike. They are flexible and customisable for any kind of event, and can be tailored to include clear roofs, PVC window walls, gables and sides, ensuring an outdoor occasion whatever the weather.


If you're looking to take your party outside, our marquees are a great solution, made to measure and constructed in a way that perfectly complements your garden.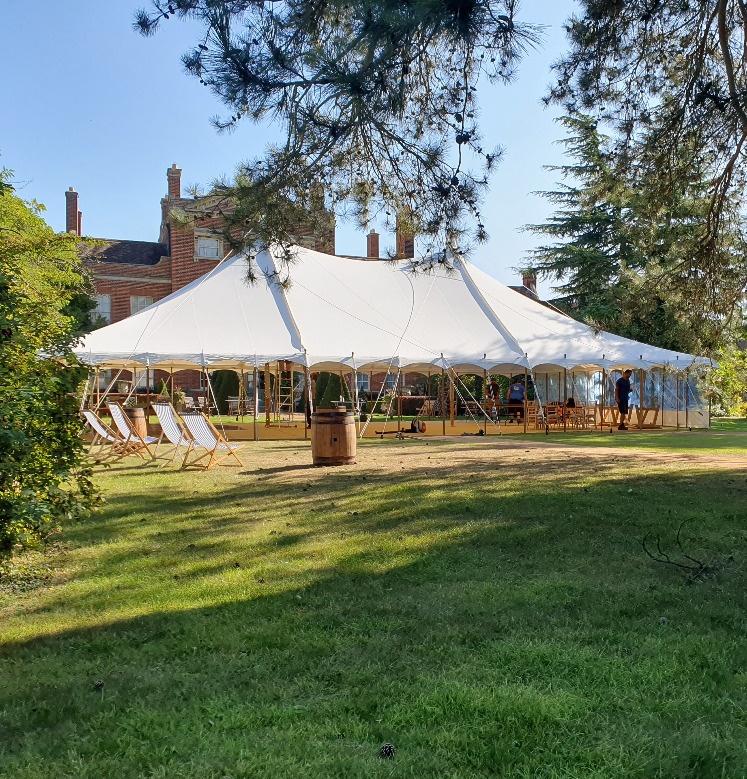 Tailor your marquee to your garden in Hertfordshire


If you live in Hertfordshire, we offer a range of sizes, so you can choose a marquee that is ideal for your garden space. We stock marquee widths from three to 15 metres, with structures that can be joined to each other and your home.
For a vintage setting, we offer the petal pole marquee in its narrower format to fit almost any garden. It has gentle roof lines and quirky imperfections. Great for a rustic summertime party or a casual BBQ
Our marquees can be installed almost anywhere: hard ground, soft ground, grass or concrete. Choose from a range of options and additional decoration, and we will do the rest, transforming your garden into a vibrant event space with your marquee at its heart.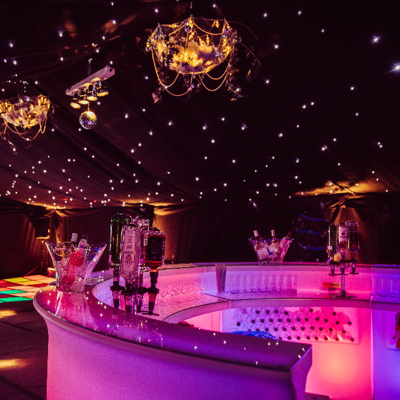 Tailor your marquee to your garden in Hertfordshire


For ultra-flexibility and a modern look, we hold a large stock of clear span frame marquees. These structures are suitable to be installed almost anywhere, including hard standing.
We can optimise the views over your chosen venue by installing a choice of either panoramic PVC window walls, clear roofs, clear gables or glazed sections for a more permanent feel.
We can also provide a huge array of accessories to customise you marquee including lighting packages, heating, hard floors, comfy seating options and interior draping.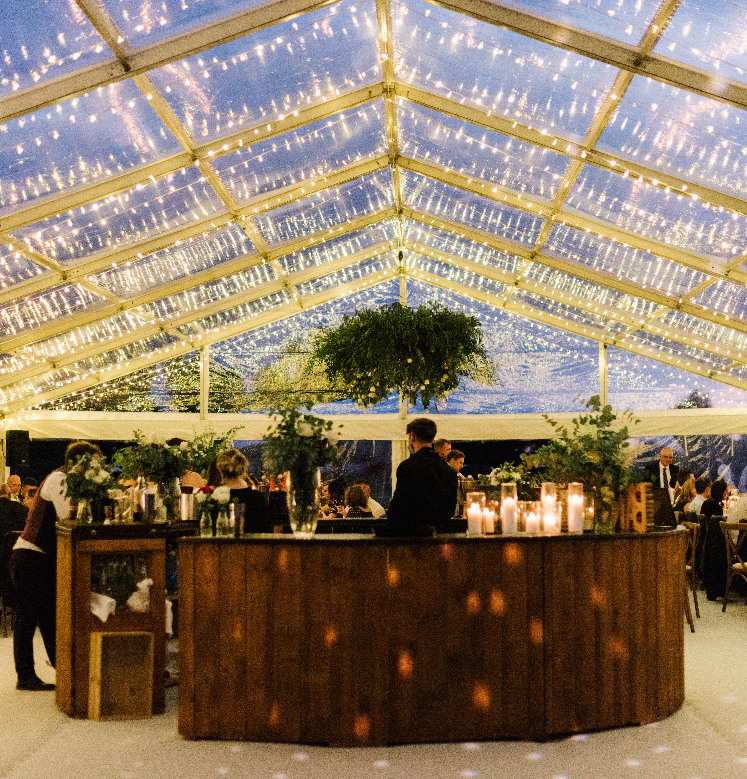 Keep the party outside, whatever the weather


If you live in Hertfordshire, we can construct our marquees with clear roofs and sides, so they'll let in as much sunshine as possible while keeping any cold or wet weather at bay. Panoramic PVC windows and hard floors mean you won't have to worry about the rain or mud should the weather take a turn.
And you needn't limit your garden party to the summer months. Our marquees can be made warm in winter with our range of heating systems including a large diesel-fired heater that can quickly warm even the largest of spaces.
All of our heaters are tested and certified yearly for your peace of mind.
Give your garden party that festival feeling - enquire about our marquees and find out how you can make the most of your surroundings, whatever the weather.
For more information about how we can help you create the perfect marquee for your next event, call us today.
WHY CHOOSE US IF YOU LIVE IN HERTFORDSHIRE?
As a family run business for over 20 years, we have developed a tusted reputation throughout the industry for delivering outstanding service with our quality products. We work to the highest MUTA standards on every job. 
We love what we do and thats why we throw ourselves into every project, big or small. We understand that to many clients, hiring a marquee is a first and can be quite daunting. As such we are happy to guide you through every step of the process. Which makes us the perfect marquee partner for your celebration.
We have amassed a large selection of marquees and accessories to cater for most clients' tastes and needs. Whether it be a Bar/Bat Mitzvah, Birthday or a Christmas works party, we can cater for it all. Feel free to browse our
online catalogue
 for more information.
Industry sectors we cover
- Rustic Garden Parties
- Boutique weddings
- Bar/Bat Mitzvah's
- Religious ceremonies and functions
- 21st Birthday parties
- 40th Birthday celebrations
Our range of party marquees available for hire are suitable to seat from 20 guests up to 600 in one singular space. Or 10-2000 standing. For events beyond 600 seated or 2000 standing, multiple structures can be linked together or we can link out party marquees to buildings to increase the capacity.
The size of the marquee you require will be dictated not only by guest numbers but other factors as well. The need for reception space, entertainment space and quiet areas may have an impact. One of our experienced sales team will be happy to guide you in selecting a marquee size and style which is right for your party.

Our marquees can be delivered anywhere in Hertfordshire, Cambridgeshire, Buckinghamshire, Northamptonshire, Bedfordshire and North London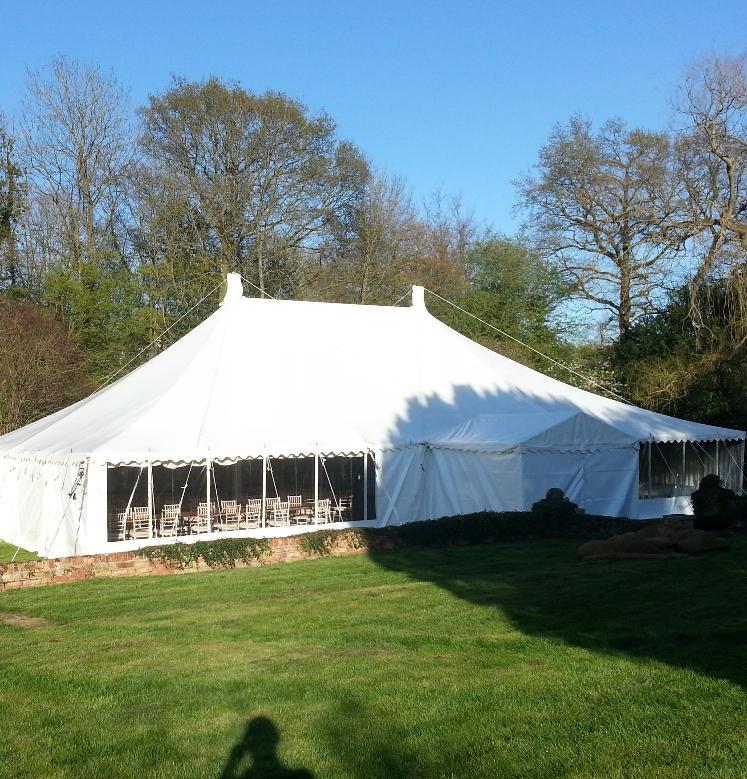 Traditional Pole
MARQUEE HIRE
Traditional pole marquees, as the name implies, are characterised by the central poles supporting the roofs. These marquees can be left in their basic form for
shows, festivals
and garden parties. Or they can be fully
lined
,
floored
and
carpeted
to provide sumptuous hospitality spaces. The standard traditional pole marquee is perfect for the quintessentially British white
wedding
.
Learn More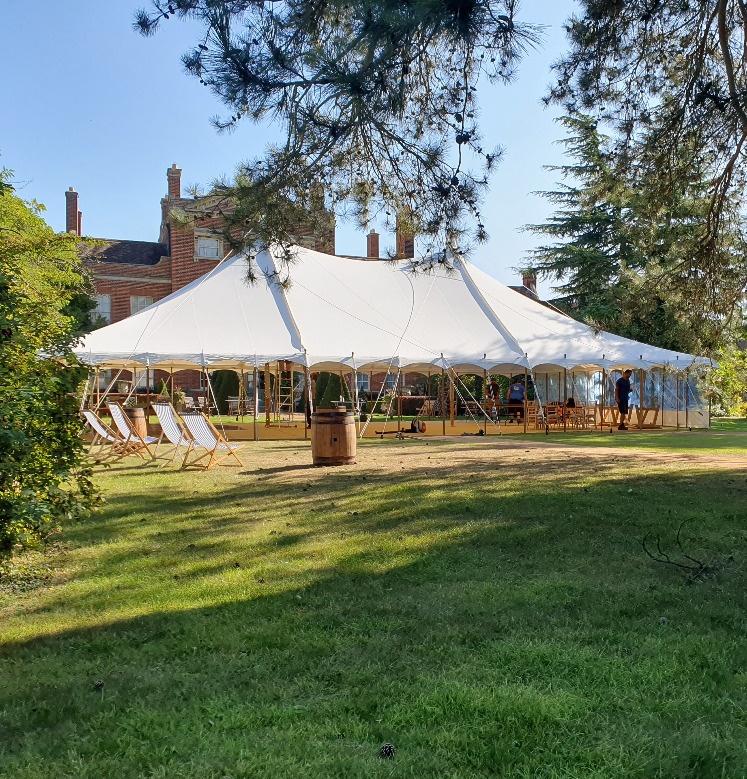 Petal Pole
MARQUEE HIRE
The stunning petal pole marquees are of a similar construction to our standard pole marquees but are designed to cater for the rustic and vintage marquee wedding market. The fabric is a modern composite that mimics the look of the traditional canvas style marquees and the very popular sail cloth marquee. There is a dropped ridge between the roof uprights, and a flowing, scalloped valance all around the outside of the marquee. The king poles supporting the roof are made from timber, as are the poles supporting the eaves. The petal pole marquee is perfectly suited to our range of
rustic furniture
.
Learn More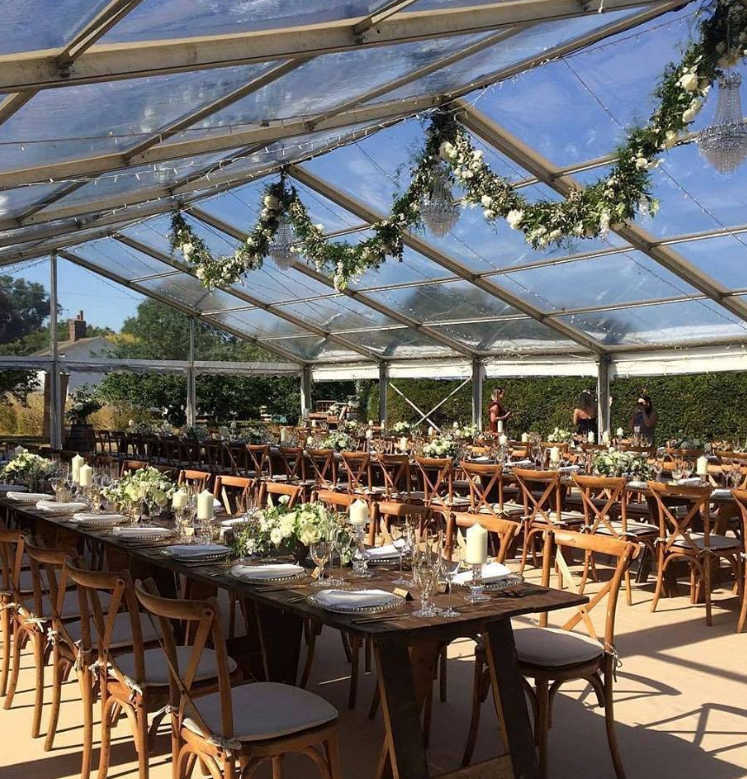 Clear Roof Marquee
MARQUEE HIRE
For the ultimate in flexibility and cutting edge structural technology, we offer the clear span frame marquees. This can be configured in a multitude of widths and lengths and is available with options such as a full clear roof or partial clear roof, internal divides and a wide selection of drapes. We offer
pleated drapes
, flat white drapes,
star cloths
and
reveal curtains
. These marquees have no central uprights, or guy ropes. They are perfectly suited for a variety of applications including
winter hires
, corporate hospitality and contemporary marquee
weddings
.
Learn More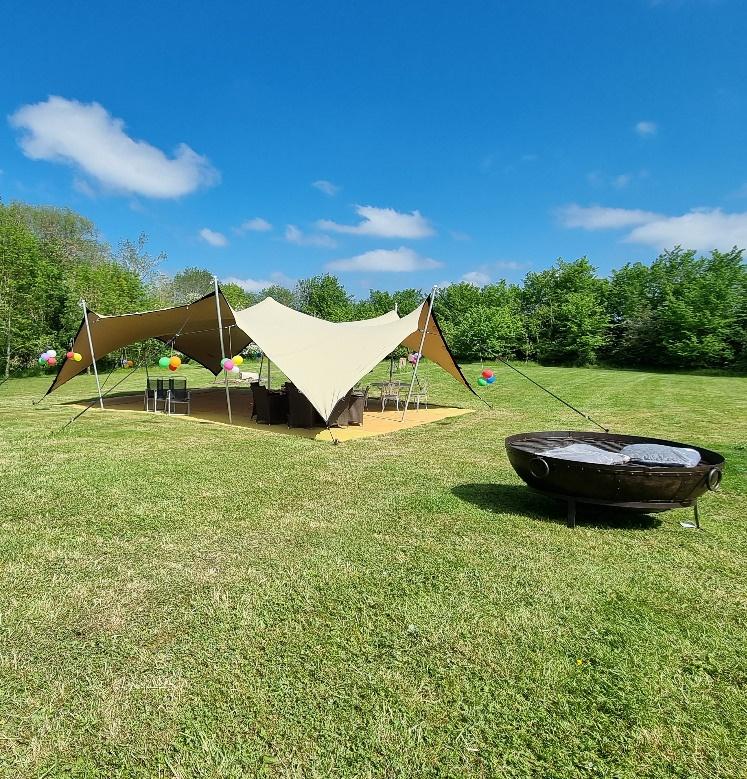 Stretch Tent
MARQUEE HIRE
Imported from the industry leading supplier in South Africa, our stretch tents make the perfect fun outdoor covering at home or for your business.

Whether it be shade from the sun or shelter from the rain, these versatile structures add a new dimension to your outside space. Chill out lounges, gin bars or even break out spaces, the uses are endless. Whatever the function, there's a stretch tent for every event.
Learn More
what accessories are available for my party marquee?
We offer a comprehensive selection of lighting, furniture, climate control and decoration to complement and enhance your party marquee.
From star cloths to coloured uplighters, LED bars to LED dance floors. Please visit our online catalogue and have a browse through.
what is the process for hiring a party marquee in Hertfordshire?
We are great believers in planning in advance. With every job, big or small, we work with our clients to draw up detailed floor plans for individual structures and the overall site. This minimises the need for on-the-day involvement from our clients and ensures smooth and timely installations, without nasty surprises!
Wedding marquees are a fantastic blank canvas to put your stamp on. We have seen all sorts of themes from Harry Potter to a Mad Hatter's tea party.

Contact us now and our experienced sales staff are ready to guide you through the options to help create your perfect space.