Festival and show marquee hire
Talk to an expert today about your show marquee requirements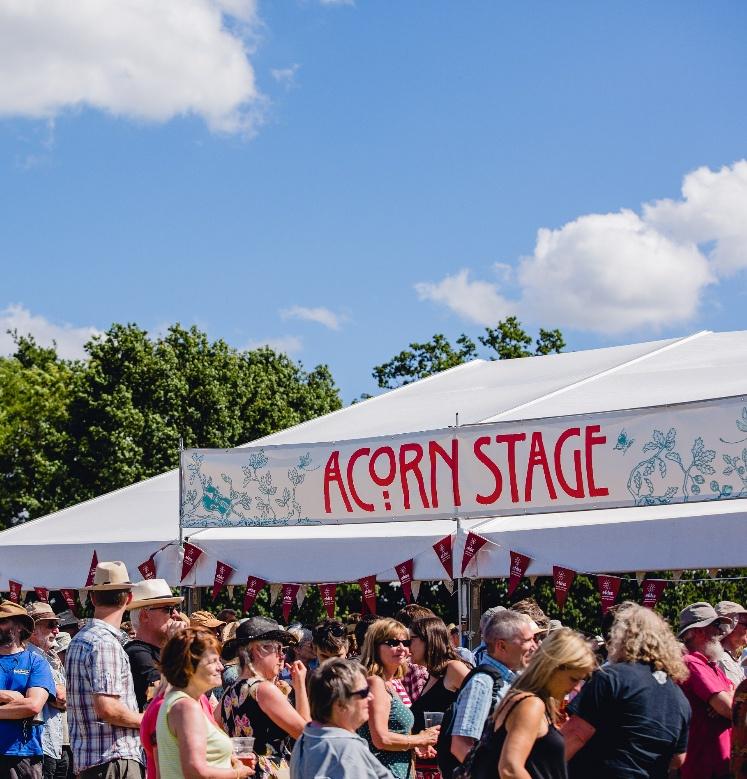 Festival Marquees
When it comes to festivals and outdoor shows, the Fairytale Marquee team has what it takes to help you put on a show.
Our marquees are ideal for event organisers looking to put on all types of shows,  from music festivals to carnivals, fairs and exhibitions. Our tents have been centre stage for big shows in Bedfordshire, Northamptonshire, Cambridgeshire, Buckinghamshire and Hertfordshire for the past 20 years.
We can provide music tents to accommodate a large stage and standing audience, pavilion structures designed to contain multiple trade stands, and covered space for individual trade stands, concessions or refreshments.
We'll work closely with you at every step of the process so that you can be confident in our abilities and expertise before making any decisions about your marquee hire needs.
BATTLE PROMS AND FOLK BY THE OAK
Long ago, in a land before time (2015), we were approached by the organiser of the Battle Proms Picnic Concert series to supply marquee infrastructure to 4 of their 5 concert sites. All 5 sites are hosted in the grounds of some of the grandest stately homes in England.
We have maintained and built on our relationship with client and venue, year on year, to the present day.
The marquees we supply to the Hatfield site specifically are shared across 2 festivals which are unique to each other. Battle Proms, the UK's leading picnic concert, and Folk By The Oak featuring award winning musicians and inspiring new talent from the world of folk music.
Follow the links below to find out more and purchase your tickets!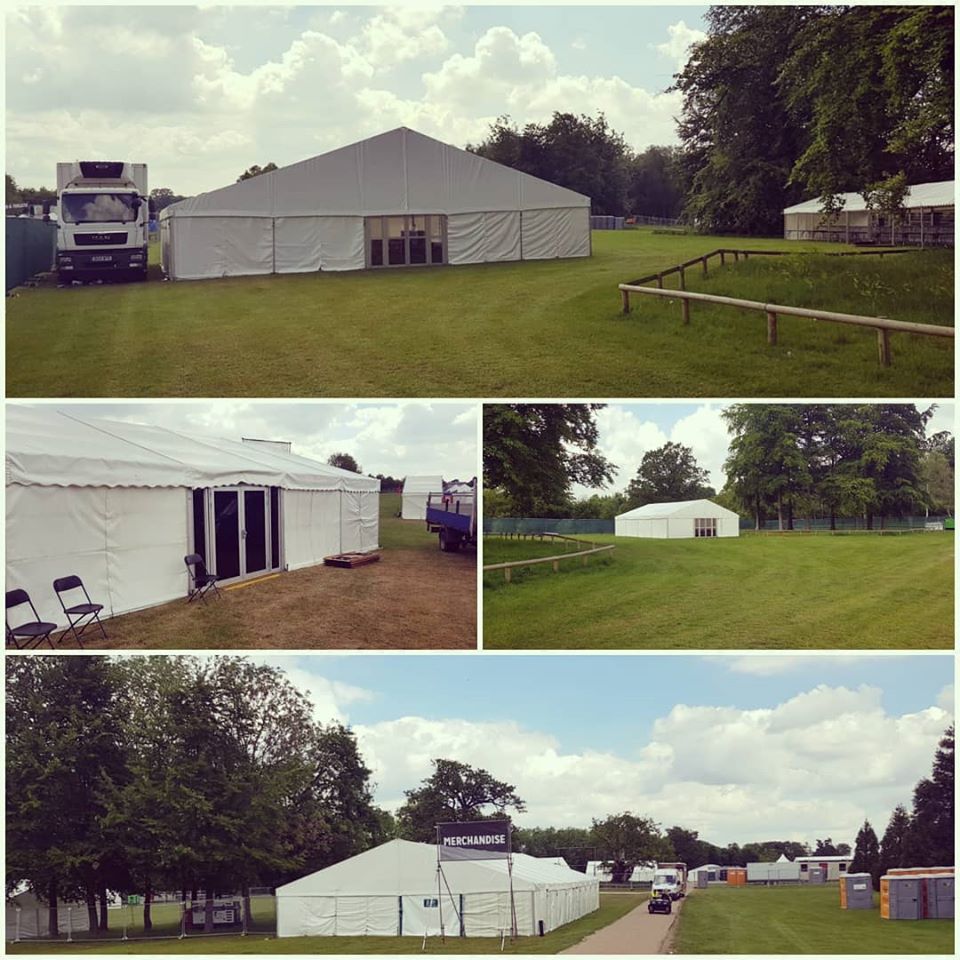 A strong showing with Fairytale's festival tents
Find a location that guarantees the greatest catchment for your audience, select a suitable place to pitch, and we'll get to work on creating a festival tent setup that delivers the event venue you visualised.
We've worked throughout the region with various show and festival organisers to supply structures that suit evolving trends and event themes, while the flexibility of marquees means you can select the event backdrop of your choosing.
Whether you're creating a small show in a market square or large multi-tent venue in a farmer's field, our kit provides the solution on both hard and soft ground.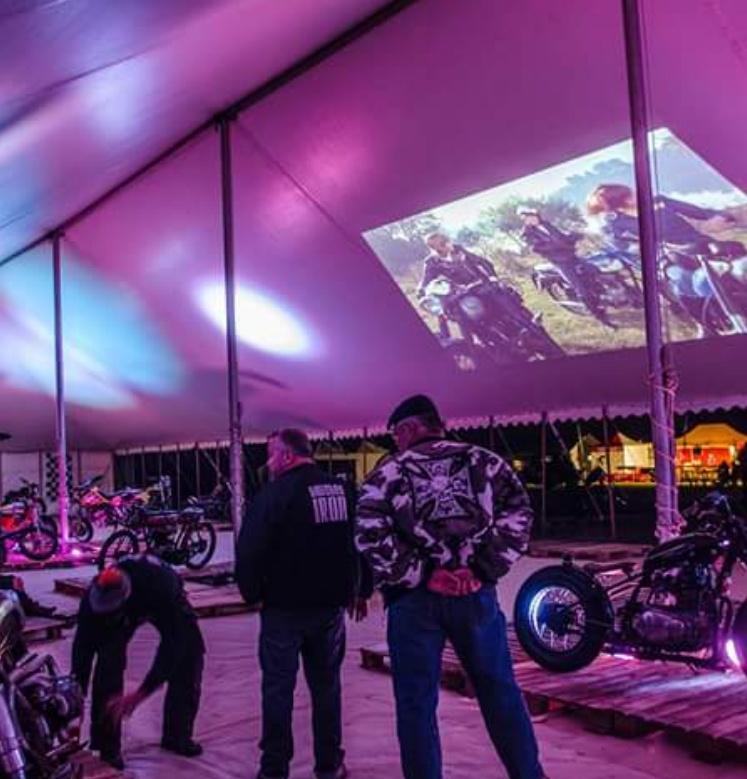 What marquee types and sizes do we have?
 
We offer a range of traditional pole structures in 30-foot, 40-foot and 50-foot widths, extendable to any length, making them ideal for agricultural and country shows. The traditional pole marquee is our most cost-effective covering per square foot.
For smaller bespoke trade stands, or space that needs to be clear of any guy ropes and poles, we offer flexible clear-span demountable structure, with optional integral floors onto which the marquee is placed.
We stock frame marquees in widths of 3 to 20 metres, or wider upon request. They can be extended to any length in three- or five-metre multiples, on a 2.3 metre or three-metre eave. Partitions can be installed internally to create seminar rooms, walkways and break-out spaces, and the frame construction is perfect for flying audio arrays and lighting rigs.
Depending on the options you select, our marquees can feel like a permanent building built to the size you require and decorated entirely to your taste.
A safe environment for organiser and audience


Our operational expertise is second to none and we pride ourselves on the ability to run a smooth project. We have spent years developing strong industry connections, and no matter how unusual your requirements, we will use these connections to ensure timely delivery of large or complex festival projects.
It's important that you have peace of mind when it comes to event safety and our marquee range, and optional heating equipment, is designed to be safe for festivals and shows.
EVER WONDERED HOW A MARQUEE IS BUILT?
As a family run business with over 18 Years' of experience, we are the go-to safe hands in the industry, for hassle free and professional festival marquee hire. We hold large stocks of clear span frame marquees making us your perfect infrastructure partner. A single source for all of you tents can help streamline your build and derig schedule and reduce overall cost with economies of scale.
We have long standing concert and production clients that have used us in excess of 10 years. We take pride in our ability to build and maintain relationships through exceptional communicatuion, planning and execution. 
Whether it be an agricultural show, festival, picnic concert or heritage rally we have the right structures for you.
- Concerts and productions
- Festivals
- Agricultural shows
- Corporate marquee hire and hospitality marquee hire
- Film and TV support marquee hire
Our range of wedding marquees are suitable to seat from 20 guests up to 600 in one singular space. Or 10-2000 standing. For events beyond 600 seated or 2000 standing, multiple structures can be linked together.
The size of the structure you require will be dictated not only by guest numbers but other factors as well such as trade stand space, stage space and service area. One of our experienced sales team will be happy to guide you in selecting the correct marquee size which is right for you and your application.

Our marquees can be delivered anywhere in Hertfordshire, Cambridgeshire, Northamptonshire, Buckinghamshire, Bedfordshire and North London
TO SUIT STYLE, BUDGET AND CAPACITY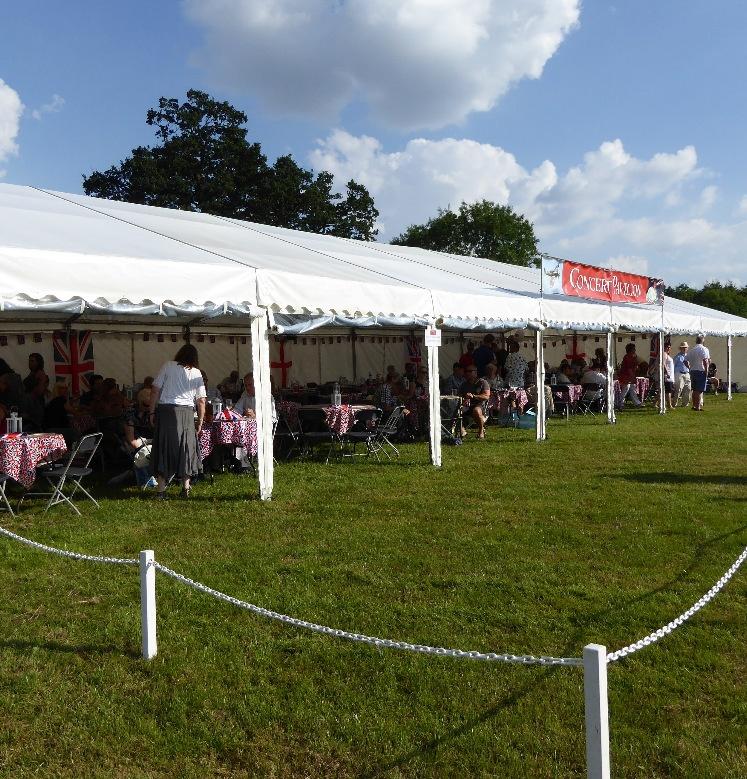 Clear Span Frame
MARQUEE HIRE
For the ultimate in flexibility and cutting edge structural technology, we offer the clear span frame marquees. This can be configured in a multitude of widths and lengths and is available with options such as a full clear roof or partial
clear roof
, internal divides and a wide selection of drapes. We offer
pleated drapes
, flat white drapes,
star cloths
and
reveal curtains
. These marquees have no central uprights, or guy ropes. They are perfectly suited for a variety of applications including winter hires, corporate hospitality and contemporary
marquee weddings
.
Learn More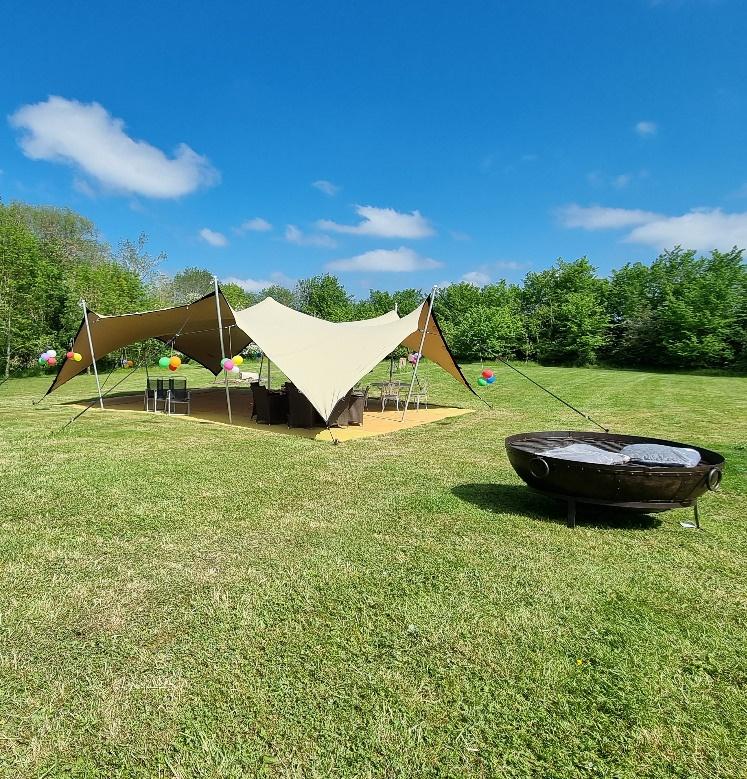 Stretch Tent
MARQUEE HIRE
Imported from the industry leading supplier in South Africa, our stretch tents make the perfect fun outdoor covering for your festival. Their flowing lines and striking features make them ideal eyecatching space for your acts.

Available in a variety of sizes and configurations, we can adapt them to suit other applications too, such as trade space. 

Get in touch today for pricing.
Learn More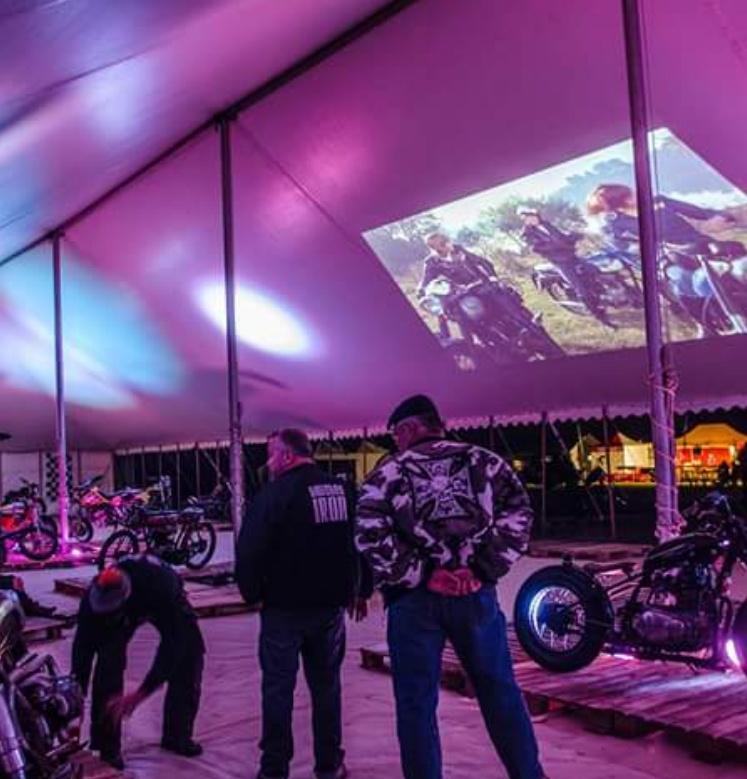 Traditional Pole
MARQUEE HIRE
Traditional pole marquees, as the name implies, are characterised by the central poles supporting the roofs. These marquees can be left in their basic form for shows, festivals and
garden parties
. They are lightweight and easy to transport which make them a cost effective alternative to frame marquees.
These structures are ideally suited to agricultural shows and village fetes
Learn More
What accessories are on offer for festival marquee hire?
festival marquee hire process
We are great believers in planning in advance. With every job, big or small, we work with our clients to draw up detailed floor plans for individual structures and the overall site. This minimises the need for on-the-day involvement from our clients and ensures smooth and timely installations, without nasty surprises! 

We strongly believe the success of any event is defined by the supply chain. We meticulously plan and prepare our equipment and team to deliver your equipment on time, every time and in the safest possible way. This is made possible by our unrivalled planning and operations process'. 
Talk to an expert today about your show marquee requirements