Film

Production
Marquee Hire
Nationwide Marquee hire for the UK film industry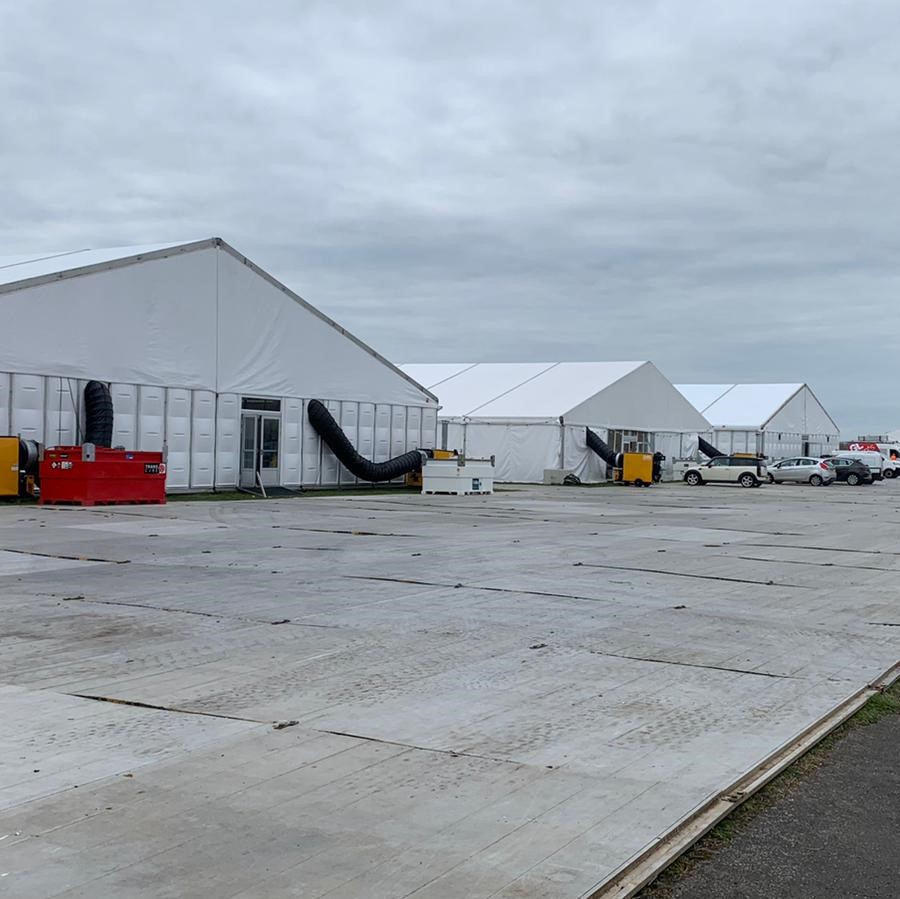 Marquees for film and TV
Marquees are the perfect solution to create more space rapidly for your film shoot. Our tents are versatile in nature, and can be adjusted to any length to easily cope with your production needs.
They can be built in almost any location and can be staked or weighted down depending on location requirements.
Flexible and customisable, our marquees can be fitted out with carpet, lighting, heating, doors and furniture. So all you need to do is start using the space!
Simply choose from our range of frame marquees to suit your budget and needs. We offer, soft sided structures on a 2.3m leg with interlocking boarded floor laid to ground conditions, soft sided structures on a 3m leg with interlocking boarded floor laid to ground conditions, or our premium structures on a 3m leg with levelled cassette floor. Perfect for makup space. 
For more information about how we can help you create the perfect marquee for your UK film production, call us today.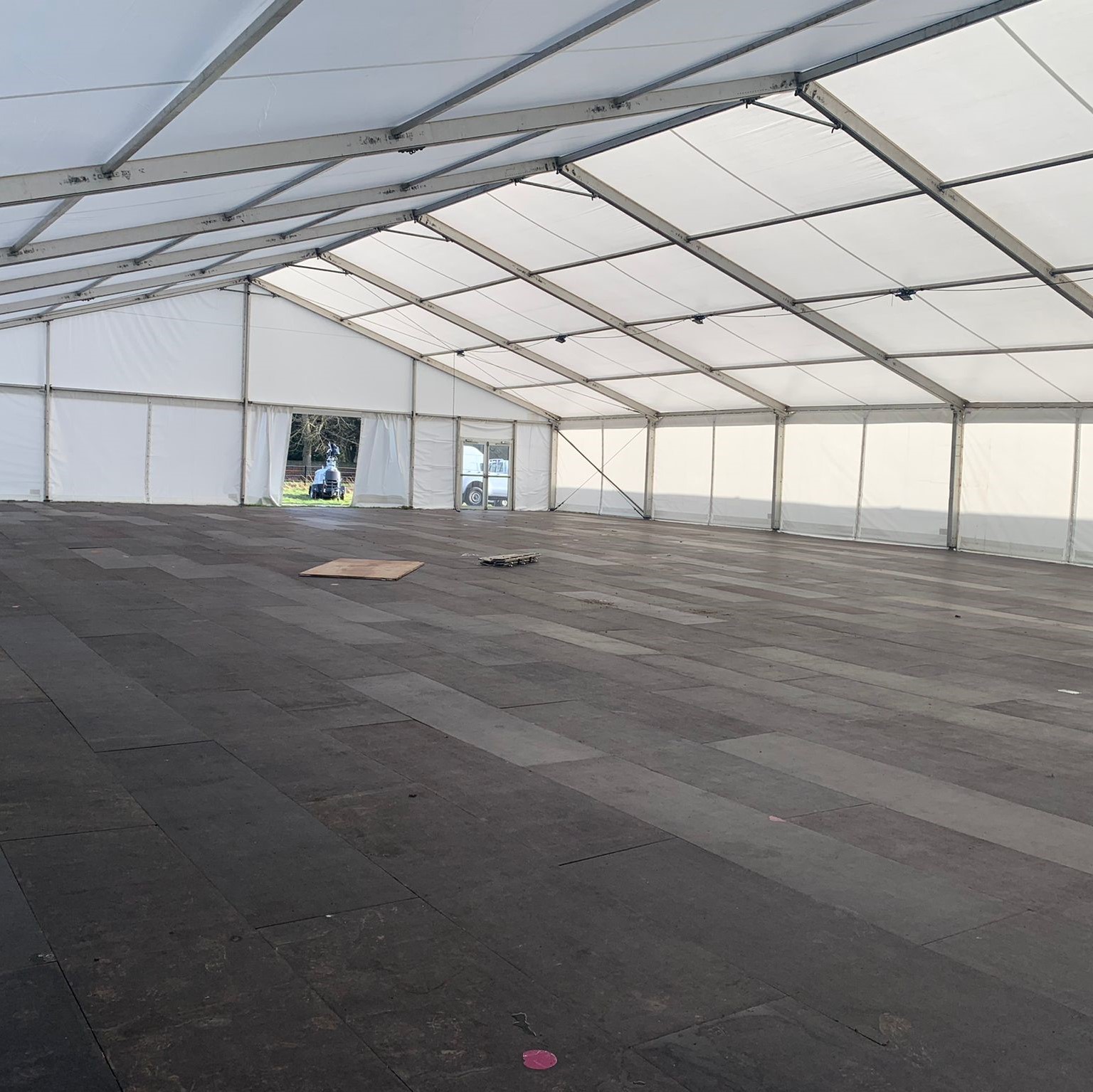 Prop Storage


We have structures on 3m eaves to allow for tall prop storage. Our floors are also made from heavy duty phenolic resin ply to withstand heavy loads and the use of pallet truck. 

Our marquees can be fitted with roller shutter doors and ramps for easy access. For a full turn key solution and esy planning and scheduling you can select from our trackway, lighting and heating options.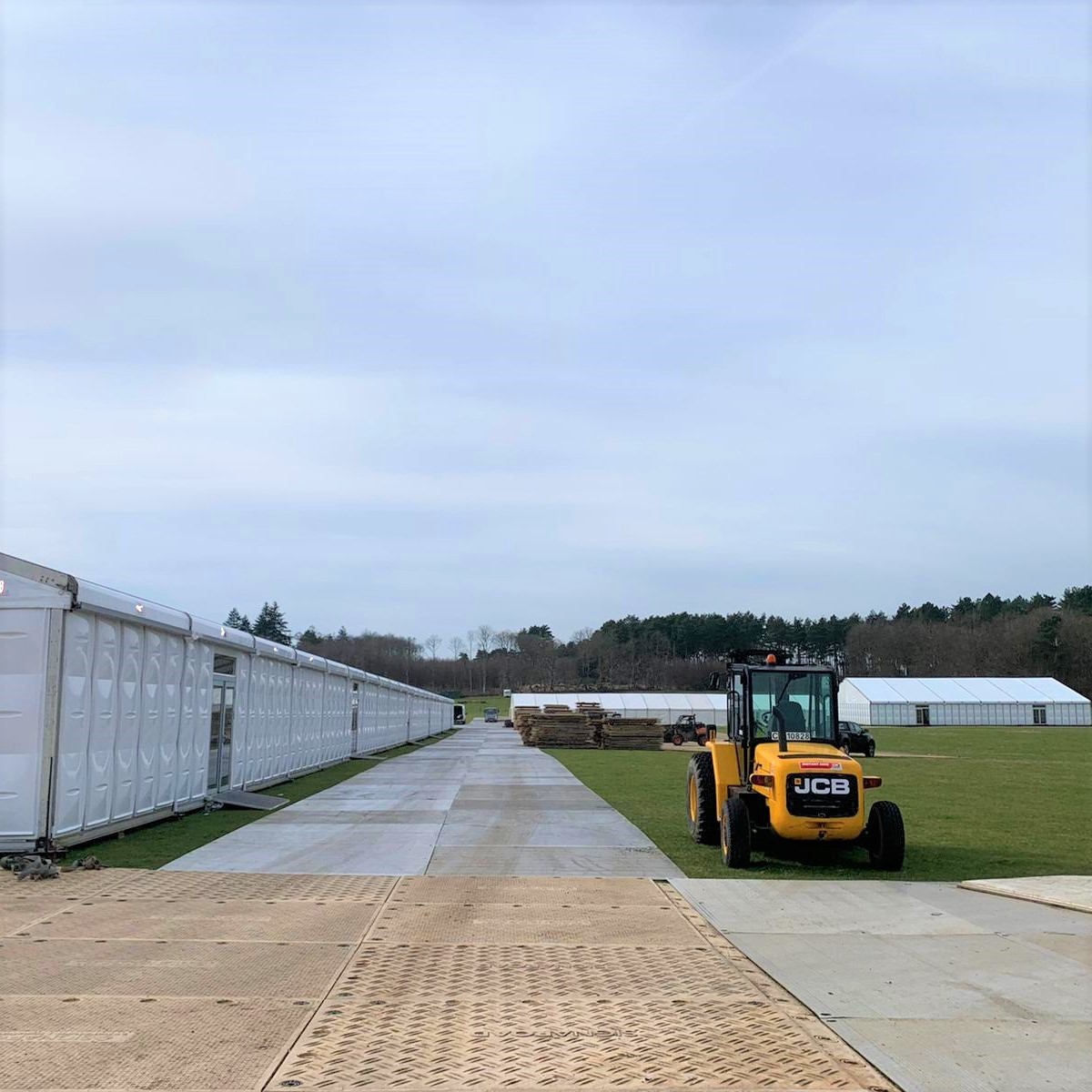 Makeup and costume marquees


Whether you are shooting an epic adveture or a small budget film, we have marquees and accessories in all sorts of sizes to suit your needs.

Our marquees can be left as just open space for a single use, or we can subdivide the structures to give you mutiple areas for your different departments.

We can adapt lighting and heating arrangements to give you makeup artists the light they need to work, and the costume depatment the extra heatuing they need to dry costumes for the next sequence.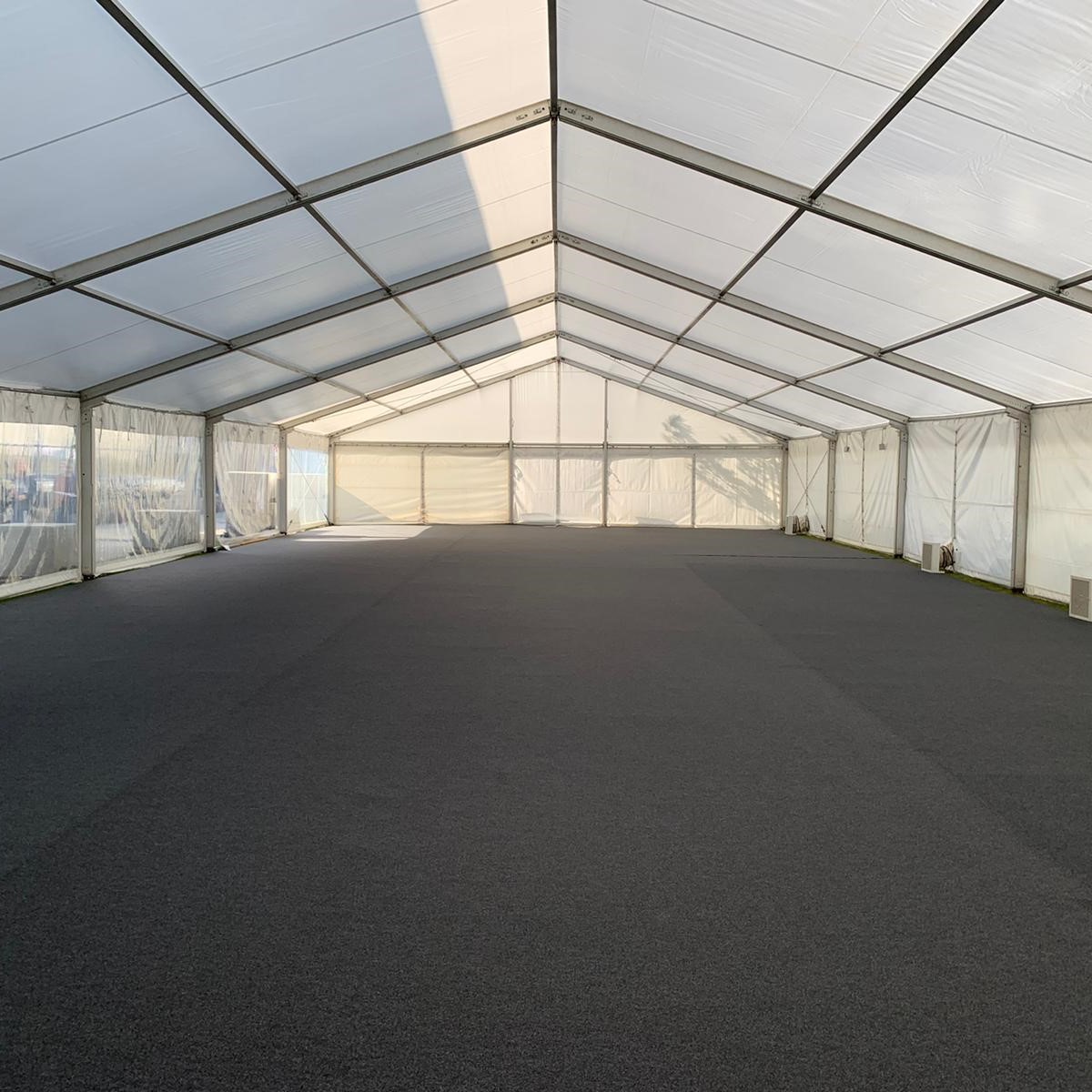 Crew catering


A well fed crew are a happy crew.

So we make sure your crew are comfortable and warm whilst keeping within budget. 

As well as providing the marquee space for your team to sit and eat, we can provide the lighting, heating, furniture, doors and trackway. 

If you are working in a sensitive location, we can even weight the structures down so as not to break ground.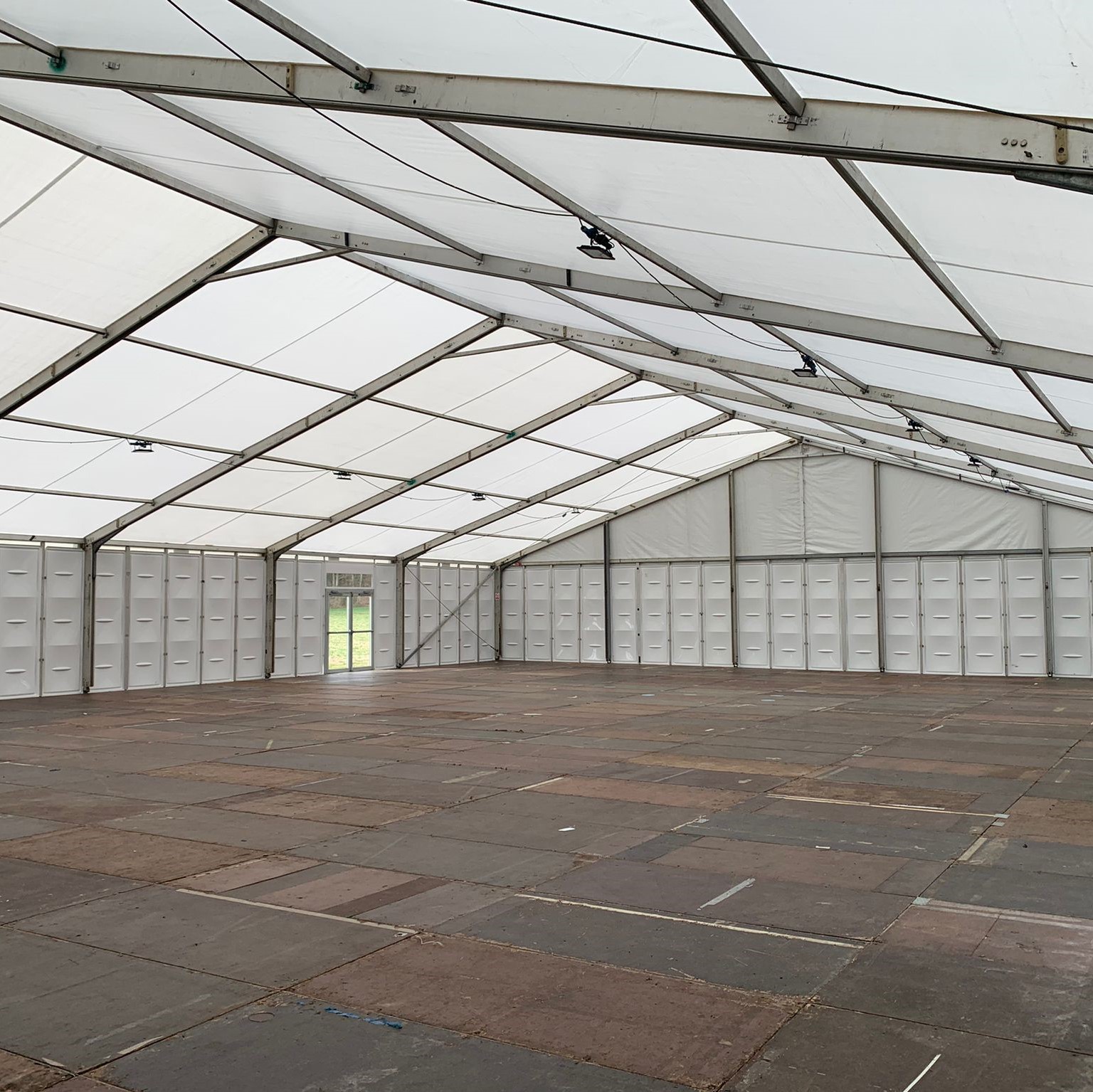 Dry rooms


In the cooler and more tempestuous months, drying costumes can be a real challenge.

We can subdivide our tents so you have a dedicated drying space with multiple heater inlet positions. We can install low ceiling and doors to improve heating efficiency and speed up the drying process.

Please speak to an expert advisor to see what solutions we can offer you.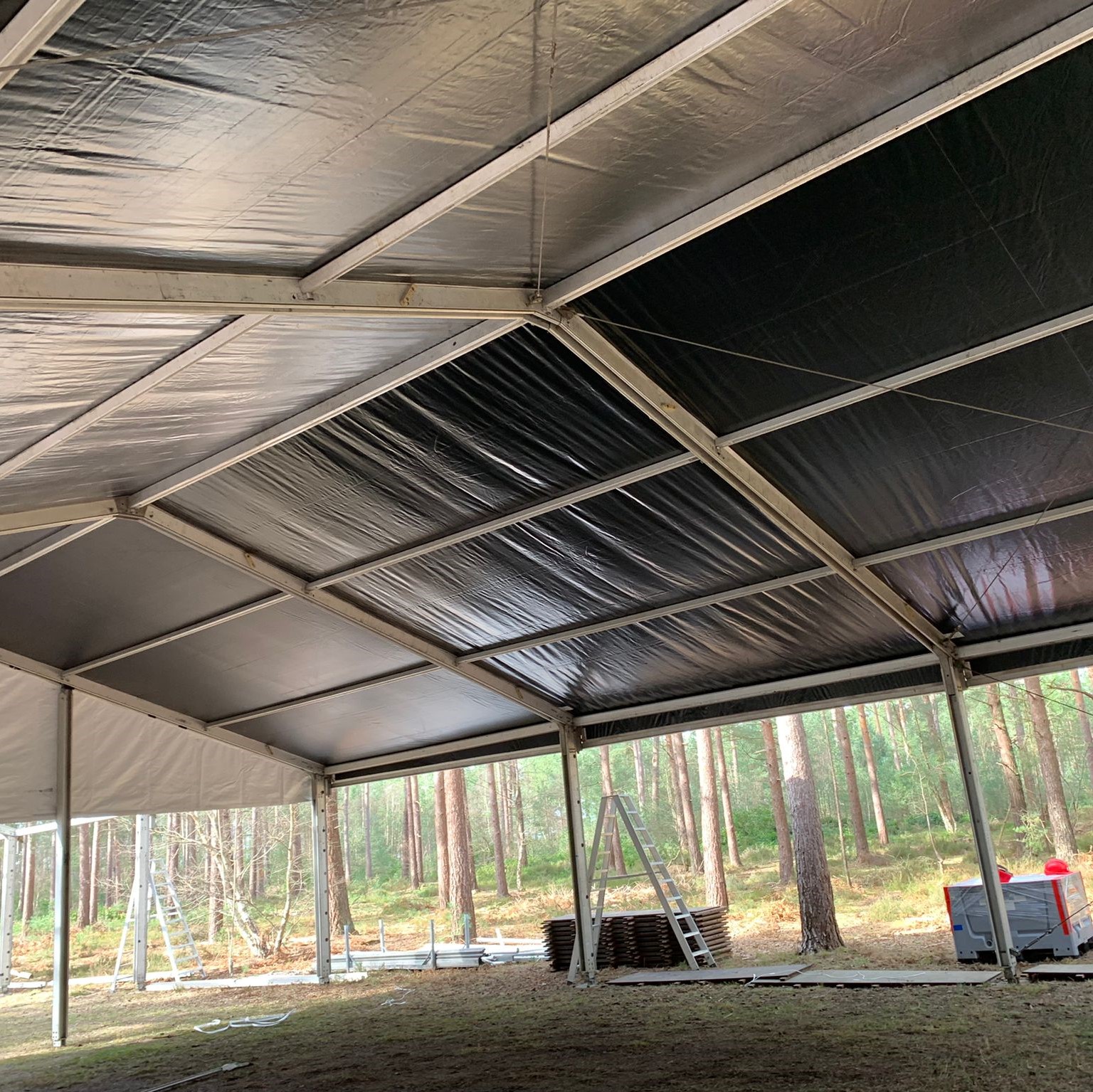 Post production edit room


Do you prefer doing post production on site site? We can supply black out cover sections to dramatically reduce light levels. Coupled with dimmable lighting fixtures, you can adjust lighting to what your team need.

We can use our extensive contacts to provide suitable office furniture, power and broadband connectivity. Speak to an expert advisor today about your specific needs.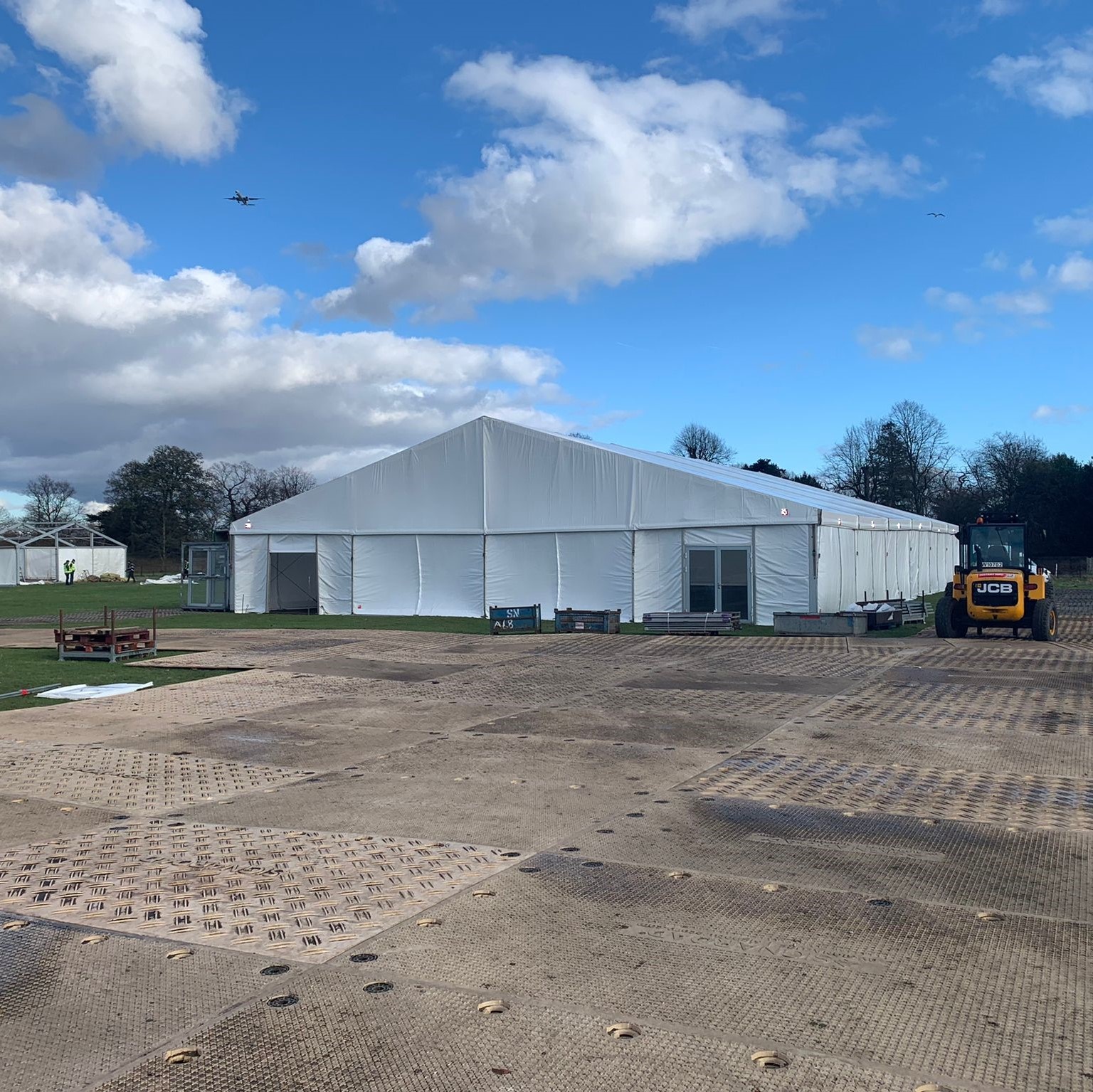 Unit Base


Working with our preferred track way suppliers we can build you a complete unit base for your film/TV production per your drawings. We can then surround that pad with all of the covered space you need for your production. Including catering tents, prop storage marquees, makeup and costume structures
As a family run business with over 20 Years' of experience, we are the go-to safe hands in the industry, for hassle free and professional marquee hire. Over the years we have worked for hundreds of private clients, the film industry, Stately Homes,
Cambridge
Colleges and even the odd celebrity or two.
We are happy to share our wealth of knowledge and guide you through the do's and don'ts of hiring a frame marquee.
We have amassed a large selection of marquees and accessories to cater for most clients' tastes and needs. Feel free to browse our
online catalogue
 for more information.
Industry sectors we cover
Rustic, Vintage, Contemporary and white wedding marquee hire of all sizes
Corporate marquee hire and hospitality marquee hire
School, sporting and charity ball marquee hire
Film and TV support marquee hire
Our range of marquees are suitable to seat from 20 guests up to 600 in one singular space. Or 10-2000 standing. For events beyond 600 seated or 2000 standing, multiple structures can be linked together.
The size of the structure you require will be dictated not only by staff numbers but other factors as well. The need for stroage space, catering space and breakout areas within the marquee may have an impact. One of our experienced sales team will be happy to guide you in selecting a wedding marquee size and style which is right for you.

Our marquees can be delivered anywhere in Hertfordshire, Cambridgeshire, Buckinghamshire, Bedfordshire, Northamptonshire and North London
OPTIONAL EXTRAS TO TAILOR YOUR STRUCTURE
We offer a comprehensive selection of lighting, furniture, climate control and decoration to complement and enhance your marquee hire.
Please visit our online shop and have a browse through our catalogue. Click here
We are great believers in planning in advance. With every job, big or small, we work with our clients to draw up detailed CAD floor plans for individual structures and the overall site. This minimises the need for on-the-day involvement from our clients and ensures smooth and timely installations, without nasty surprises!
Frame marquees are a fantastic and versatile solutions which can be deployed rapidly. 

Contact us now and our experienced sales staff are ready to guide you through the options to help create your perfect space.
For more information about how we can help you create the perfect marquee for your next event, call us today.
Do you want to spec the marquee for your specific requirements? Why not use our Marquee Building Tool.
Build my marquee