Extra Info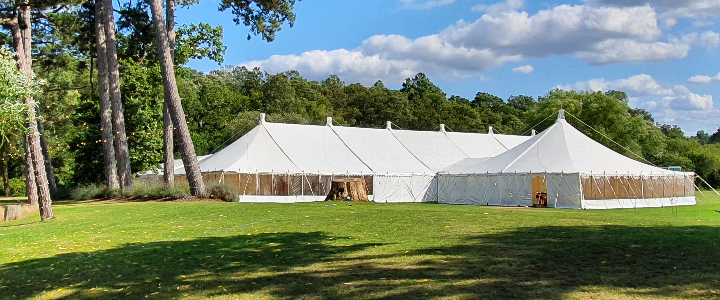 A Traditional Marquee is the ideal marquee for the ultimate white wedding look. The variety of sizes available means you can match the size with the number of guests attending, and you can make them look even more impressive with interior linings, drapes and sashes, complimenting your chosen colour scheme.
Panoramic style window walls add a touch of sophistication and double doors can also be erected on the entrance porch.
These windows can also be taken down in good weather conditions so the traditional pole marquee feels like part of the garden or venue itself.
FAQ